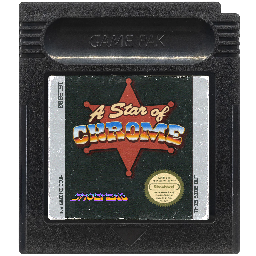 A Star Of Chrome
Had a few bug reports over night so here is a patch for most of them!

-Changelog-
Outstanding bugs

Sometimes your spin attack wont animate (though the sound and hitbox will still happen) seems to be the walk animation overwriting it
Tnt not showing up in inventory after buying/stealing from the shop? Very hard to reproduce, might already be fixed?

Demo V1.1.1 HOTFIX
- Fixed a crash caused by hitting your sword off a kobold's sword after it died.
- Dog's name entry was broken.
- Added an option to disable autopausing when the window loses focus
- Tnt chest added to a cave in town. (as a backup in case the shop is actually still bugged)
Files
ChromestarDemo_v1_1_1.zip
184 MB
Jun 27, 2020