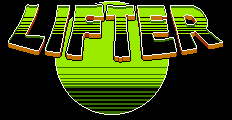 Lifter -8bit Cyber Platformer Pack
Comments
Log in with itch.io to leave a comment.
Will you be making more of these in different locations? This is honestly the best NES styled set on Itch.
I bought this assets just right now! Thank you, man! They are perfect for my project!
They are great! I was wondering do you have something for house interiors in the same cyberpunk style?
There's nothing, there probably would have been if the game these were for got further along
This has inspired me to make a game of my own! Thank you!
Man, I'm SO using these! :D
Rated 5 starts
In price-to-product comparison this is basicically 1-to-10
you pay almost nothing and get everything to make a complete legitimate retro video game, provided you know how to.
What's the license on this?
Looked for this in the Bundle for Racial Justice and Equality, didn't see it :/